Are you searching for the Best Water Purifier in India?
If yes, then you are in the right place.
Today, Water Purifiers are the only appliances due to which we can consume clean and healthy water. These days, numerous people are unaware of the basic difference between UF, RO, Mineraliser, UV, and TDS.
In 2021, water purifiers come along with inbuilt UF and UV filters to make water completely free from pollutants.
Best Water Purifier in India
1. HUL PureIt Ultima Mineral RO+UV+MF Water Purifier
Hindustan Unilever is one of the top brands that manufacture Best Water Purifiers in India. This product is a combination of RO, UV & MF that makes it a perfect buy-in 2021. The PureIt Ultima comes in black color and can hold 10 liters of water.
It comes with a soft touch button control that helps to operate the machine. You can either place it over the tabletop or can mount it on the wall. It is an electricity-efficient RO, which only consumes 60 watts of power.

Capacity – 10 Liters
Uses RO, UV, MF technologies
Performs well for TDS upto 2000 ppm
It provides 7 stage purification
The water temperature inside the RO tank has a temperature range between 10˚C to 40˚C. The product works perfectly for water with a maximum TDS of 2000 ppm. It has an inbuilt digital panel that senses the quality of water up to 5000 times every second.
It features a smart sensor that not only maintains an optimum water quality but even notifies the user about the water purity through the display screen. The water in the product passes through various stages.
During the purification process, it is ensured that all the impurity of the water is separated and you get 100% filtered water. The machine is programmed with a mineral cartridge, which adds essential salts like calcium, magnesium & the minerals in the water.
This helps to maintain good health & even gives a better taste to the water. The HUL PureIt Ultima comes with a feature of advance-alert, which will notify you about germ kill kit expiry beforehand.
Another important feature is "power-off" which makes sure that the power gets turns off automatically if the machine throws out impure water. It is important to note that the machine dispenses 650 ml of impure water for every 1 liter of pure water stored in its tank.
Hindustan Unilever offers a one year warranty with this awesome product. Not only this, but the company even provides free-installation service within 48 hrs of the product delivery.
2. KENT New Grand 8-Litres RO+Double UV+UF Water Purifier
Kent is another popular brand in the Indian market. The brand is mainly known for its premium quality water purifiers. Kent has built a great market in the last few years by its awesome after-sale services.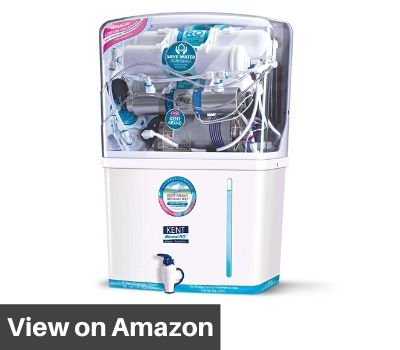 The 8 liters new grand that comes from the house of Kent is a white color water purifier. This product is a 3 in 1 water purifier that has features of an RO, UV & UF. It has a transparent plastic cover over the top, which shows the inner mechanism of the unit.
Capacity – 8 Liters
It can be used for TDS upto 2500
It comes with Free Installation Kit
The Kent New Grand features a multi-stage purification system that helps to kick-out germs, bacteria & other viruses from the water to deliver you the purest and safest form of water for consumption.
It is programmed with a patented Mineral RO technology that holds the essential minerals & salts in the water that gives you pleasant taste of drinking water.
The product works on "Advanced Save Water Technology" that helps to pull the efficiency as it ensures to reduce the water wastage. The machine has a massive 8-liter water storage tank.
It can purify 20 liters of water every hour, which ensures that you get a constant supply of water. It even has a water level indicator that keeps the track of the amount of water available in the storage tank.
Thus, the user can switch off the water purifier when it has an optimum amount of water storage and again switch on when the water level in the tank goes down. The company is offering a 12 months warranty with this purifier.
It even comes with 3 years of zero cost service that makes it one of the Best Water Purifiers in India. Not only this, but the brand is even offering free installation for this product.
Over 3000 users have rated this machine with great reviews on amazon. If you want to maintain good health and enjoy the sweet taste of water in every sip you drink, then click on the button below & get this machine today.
3. Eureka Forbes Aquaguard Delight 7-Litres RO+UV+MTDS Water Purifier
Eureka Forbes is a 40-year-old Indian company that deals in consumer appliances. One of its product lines is water purifiers. The brand does not require any introduction, it has already established trust among users in the market.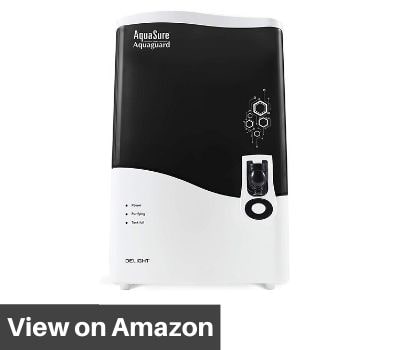 The company gained popularity in early 2000 by hitting the benchmark of other brands for sales of water purifiers & vacuum cleaners in India. This water purifier is available in dual color, black & white. Its water tank has a capacity of 7 liters, which makes it an ideal machine.
Capacity of 7 litres
RO+UV+MTDS Protection
Long Lasting Cartridge
It features Energy Saving Mode
The aqua-guard is very compact & thus can be placed on the table-top or can be hanged on the wall. The water temperature in the storage tank has a temperature range of 10°C – 40°C. The machine comes with a long-lasting cartridge that goes up to a maximum of 6 thousand liters.
Once the cartridge would be on the verge of running out, the smart indicators will notify you. There are 3 smart LED indicators, which lights up when the water tank is full, power on, and when during the purification process.
It has an energy-saving mode that makes this product a power-efficient product. This mode turns off the power supply once the water inside the tank touches the peak.
It even comes with a TDS regulator that assists in changing water taste as per the TDS of the water. The UV chamber inside the machine is made of high-quality stainless steel which keeps away the bacteria and harmful germs.
The tank is made of premium-quality food-grade plastic that keeps the machine safe from any damage and gives it an optimum life.
You should be aware of, that the machine wastes out 65% of the total water, which is not good for drinking. Eureka Forbes is offering free installation with this water filter. Not only this, but the installation kit is also complimentary with this product.
4. A.O Smith X8 Green RO 9 Litre RO+SCMT Water Purifier



A.O.Smith is a renowned player that manufactures the best water heaters and water purifiers in India. This brands has its roots in the USA and have served their products in Indian markets since 2008. The A.O Smith X8 water purifier has an elegant appeal that would add value to your kitchen.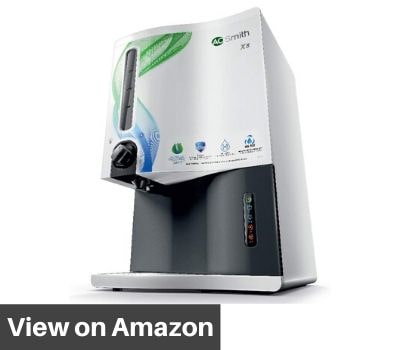 This water purifier comes in dual colors, pearl white & black color. The machine consumes the power of 48 watts. The input water temperature inside the storage tank goes up to a maximum of 45°C & a minimum of 5°C.

Capacity – 9 Liters storage tank
8 stage water purification
Feasible for both Wall mount and table-top
Free Installation
The outer body of the RO is made of food-grade ABS, which makes it shock-proof & gives the purifier a long life in comparison to other purifiers. The purifier has a big 9-liter water tank. AO Smith X8 water purifier is a combination of RO & SCMT.
It uses a unique smart technology that saves 2 times more water in comparison to an ordinary water purifier. Due to this smart technology, this machine will be cost you cheap due to less running costs.
There is a vertical digital display in the purifier that will notify you through an orange light when the filters and membrane would be dead and needed to be changed. It uses an 8 stage program in which the water undergoes various phases.
The primary stage is the pre-filtration, then the water passes through a sediment filter, thirdly it goes through the advance recovery technology. The min-tech technology improves the ph- of water which is followed by side stream RO membrane.
The last 2 phases ensure that you receive 100% pure water. As the water present in the river is contaminated, and the same water is supplied to the households.
To remove this contamination, bacteria, virus, and harmful germs from the water, this large process is followed. This can be easily done by a soft touch button, which will deliver you the purest form of water.
The brand has programmed this machine with a great technology known as Mineraliser technology. The technology focuses on adding essentials salts like calcium, magnesium, sodium, minerals, which must be consumed by kids & adults to live a healthy life.
The technology even gives a sweet taste to the water & makes it pure for drinking. It comes with a 1-year warranty. ; the warranty is not only limited to the purifier but it also includes the filters and the membrane.
AO Smith is offering free installation and demo if you purchase this water purifier. A large number of people have already bought this product from amazon and have got highly satisfied.
5. Blue Star Aristo RO+UF AR3BLAM01 7-Litre Water Purifier
Blue Star is another popular Indian brand that deals in various large and medium-sized appliances like Air conditioners, Water Purifiers, air purifiers, and many more. The Blue Star Aristo RO+UF AR3BLAM01 is a 7-liter machine that is available in 2 different colors, one is black & the other white.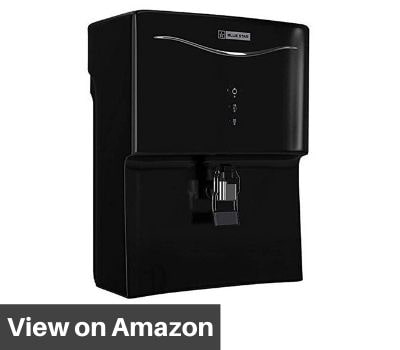 This Blue Star water purifier is one of the Best Water Purifiers in India that is available on amazon under ₹10,000. In this machine, the water goes through 6 different phases to deliver you 100% pure water. In the first stage, the water passes through a pre-sediment filter that eliminates the dirt from the water.
Capacity – 7 Litres
2 Color options available, Black & White
Features Aqua-Taste Booster
Uses both RO & UV
In the second phase, the water undergoes from the pre-carbon filtration stage & then goes through 4 more phases, which plays a major role in cleaning the water thoroughly. It comes with dual-layer protection of RO & Ultra-filtration that ensures that the water is safe for drinking.
The RO eliminates the chemical impurities of the water, micro-organisms, dissolved particles. On the other hand, the UF discards the bacteria, viruses, and related organisms.
There is an Aqua-Taste Booster that is responsible for maintaining the pH level of the water. The pH level of pure water, which is used for drinking purposes is 7. The water that is supplied to the households usually has a pH range between 6-8.5.
To push or pull the pH of the water to an optimum level, the Blue Star Aristo performs all the possible functions & makes it fit for drinking. The product features a unique feature that is called "child lock".
This function will prevent the purifier's settings from any random change. The feature can be activated on the soft touch of a button. It has 3 Indicators on the upper panel.
The three indicators reflect and guide the user about the purification status, tank full indication & low water pressure respectively. The machine comes with copper Impregnated Activated Carbon, it kicks out the bad odor & chemical compounds from the water.
It even helps it to fight from the bacteria in water and makes it free from bacterial cells. Blue Star is offering a full 1-year warranty with this product.
Moreover, there is a free installation and demo with this machine. The product has received good ratings from the buyers. To make the deal better, Amazon is offering a "10 days replacement" and "pay on delivery" option if you buy this product today.
6. Havells Max 7-litres RO+UV Water Purifier
Whenever you plan to buy any consumer appliance, the first company that might hit your mind is Havells. The company has made a great brand-image among the buyers in the past few years. Havells Max RO+UV water purifier is available in dual colors, Sea-Green & Pearl White.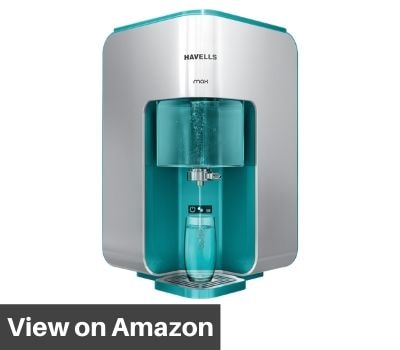 It has come with 7-liter water capacity that makes it ideal for households. This product uses 2 important purification tactics, RO & UV. These 2 techniques play a major role in serving you the purest form of water. Havells products are known for their attractive design & looks.
Available Capacity – 7 & 8 Litres
Perfroms as an RO & UV
Free Installation
Comes with Revitalizer
Havells Max Water purifier uses 7 stages for water purification to supply you 100% clean & freshwater. The first phase is when water passes through the Sediment Cartridge, the second stage is an activation of a carbon cartridge, then comes the job of the membrane and UV.
Towards the last stages, the water goes through the silver-impregnated taste enhancer & revitalizes cartridge respectively.
It uses a Revitalizer, which changes the structure of water molecules and makes it active to improve the absorption of essential salts like minerals & calcium.
It is programmed with a feature called "iProtect Purification Monitoring" that is responsible for the monitoring of the purification process to ensure that the machine only dispenses pure water.
A few other things that make this purchase an amazing deal is the flow rate of the machine, this machine can dispense. The brand even offers a complimentary zero-price installation with this appliance. Havells is also offering a 1-year warranty with this water purifier.
7. R. K. Aqua Fresh 15-Liters RO+UV+UF+TDS Adjuster Water Purifier
If you are looking for an affordable water purifier, then you are in the right place. RK Aqua Freshwater purifier is one of the best selling products on amazon. It is an Indian company and is very popular in metro cities for its premium quality product and service.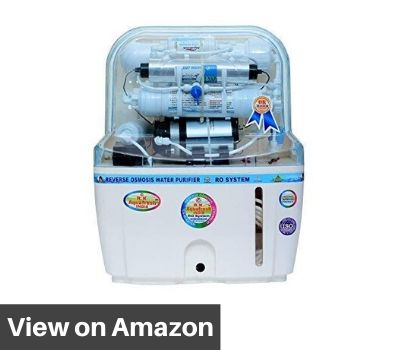 The appliance comes in a pearl white color which gives it a pleasant look. The half-body of the machine is covered with a transparent high-quality plastic cover through which you can see the whole mechanism of the product.
Tank capacity of 15 Litres
It features RO+UV+UF+TDS Adjuster
It has an elegant design
The purifier has an automatic operation control that will sense when the filter needs to be changed and will notify you via an alarm. It will even inform you if the UV system fails and need to be fixed.
It is one of the most power-efficient machines available on Amazon, in the term of voltage, the figures are only 220. When talking about power consumption, it only consumes 24 watts, which is negligible for a water purifier.
It works on 4 major technologies, that include RO, UV, UF & TDS adjuster. These technologies not only act as a major tool to provide you 100% pure water but even improves the taste of the water so that you can enjoy every sip of water you drink.
The deal is not only limited to the things mentioned above, but it even includes a cartridge which is attached to the purification system for better filtration and removes the impurities from the water.
You will get a 1-year warranty from the company with a warranty card. To make this deal more amazing, Amazon is providing offers like pay at the time of delivery.
8. Kent Ace Mineral 7-Litre RO+UV+UF Water Purifier
Kent is a market giant in the water purifier industry. It has already captured a major portion of the Indian market in 2 decades. The Kent Ace comes in dual color shade, white & aquamarine. This Kent product has the ability to store 7 liters of water in the tank. Moreover, it can purify 15 liters of every in an hour.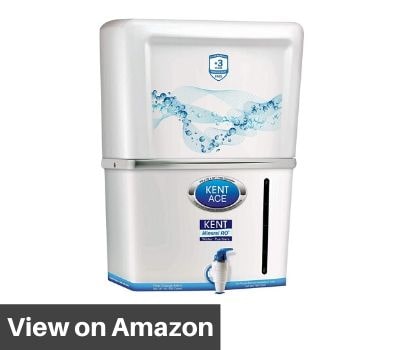 The purifier is a wall mount product and you can hang anywhere in the kitchen due to its compact structure. The length of the appliance is 38 cms whereas the width & height are 27 cms & 50 cms respectively.
It uses RO+UV+UF+TDS controller
7-Litres water storage tank
Premium Food-Grade material
Free 3 years AMC
This water purifier is a triple technology product, that comprises of RO, UV & UF. These technologies ensure that the water is free from all kinds of bacteria, pesticides, viruses & other impurities. It even maintains the important minerals in the water by controlling the TDS level.
It works in such a way that the TDS range is between 0-80, which makes it ideal for drinking. Kent Ace can purify any type of water, irrespective of the water source.
If you live in an area where the water is unfit for drinking, Kent Ace can take away your issue and serve you the purest form of water by separating all kinds of impurities from that water. The RO works on Computer controlled operations.
It has an alarm system that will indicate to you when the filters need to be changed or if the UV system fails and needs a fix. Kent Water Purifiers are made of high-quality ABS food-grade plastic & the push-fit design that prevents leakage of water.
Kent Water Purifiers have been certified by the Water Quality Association. Kent has a large network of over 1500 service centers in the country. So, if you face any trouble with your Kent product, it will be easily fixed by their experts.
The brand is providing a 1-year warrantywith this product.Kent is even offering you a complimentary 3 years AMC without any service charge. Not only this, but the manufacturer is even giving you free installation.
9. Eureka Forbes Aquasure Smart UV Water Purifier
One of the best water purifiers in India comes from the house of Eureka Forbes. This purifier comes in a pearl white color that will add elegance to your kitchen. The machine consumes only 23 watts of power. The minimum temperature of input water in this purifier is 10°C and touches a maximum of 40°C.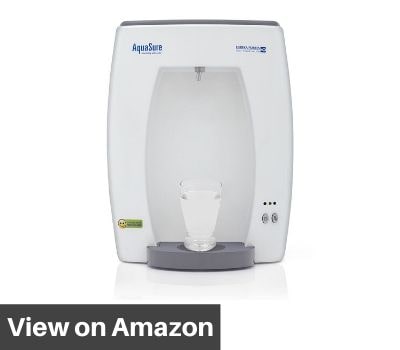 The product performs great if the water supply in your area has TDS up to 200. The machine works on Superior UV purification which ensures that your drinking water is free from any chemicals. The Purifier has a high Water Flow rate.
It uses Superior UV purification
It has high water flow rate
Energy Efficient
Trusted brand
It can supply 2 liters of drinking water in just a span of 1 minute. There is a Voltage stabilizer inside the purifier. This stabilizer can sense any random fluctuation in electricity and can adjust its power-load accordingly.
The Error Indication function will notify you if there is an issue in the purification process.
Eureka Forbes Smart is programmed in such a way that the UV mode turns off automatically when the water does not dispense for 600 seconds and the product goes in the power-saving mode.
A large number of people have bought this purifier on amazon and have got their purpose of pure water solved. Free installation is offered by Eureka Forbes. The product comes with a 1-year brand warranty and No-cost delivery charge.
10. Faber Galaxy RO+UV+UF+MAT, 8 Stage Mineral Water Purifier
Faber is one of the most preferred brands in the kitchen chimney industry. The brand even manufactures superior quality water purifiers. Faber Galaxy is a black color water purifier that has 3 sensor lights in the top center panel.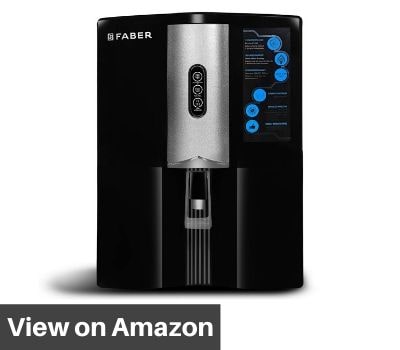 The machine is compact in size and thus can be placed anywhere in the kitchen. The machine has a water storage tank that can store 9 liters of water. This product can purify 13.5 liters of water every hour, which makes it one of the best water purifiers in India.
Storage Capacity: 9 Liters
Works perfect with maximum TDS of 2500
Premium Design
Faber Galaxy works on various mechanisms that involve RO, UV, UF & MAT. It ensures that the user gets 100% clean water. The water storage tank is made of premium quality material, ABS food-grade plastic. This high-quality material blocks entry of germs, viruses & bacteria.
It works on Copper Guard Technology, which safeguards you from drinking contaminated water. It works to eliminate all kinds of bad odors from the water. It even ensures to serve you tasty and pleasant drinking water.
It runs on an Advance 8 stage purification technique. Under this technique, the water passes through 8 important phases to supply you with the quality of water you deserve. It is a lightweight appliance, which has overall body weight under 7.5 kg.
The Unique technology of mineral addition ensures that the water has all essential salts, minerals, calcium, magnesium, etc. The Faber product comes with an elegant design to add beauty to your kitchen.
It has a premium water tap lever that improves its appeal. It comes with a 1-year product warranty and free installation by the brand. To save you some extra bucks, Amazon is offering great deals & No cost EMI on selected cards. To get more details about the offer, hit the button below.
11. HUL Pureit RO + UV + MF 8 liters Water Purifier
Hindustan Unilever is a British-dutch company that manufactures a variety of consumer appliances. One of its Best products is water purifiers. HUL Pureit is an elegant water purifier with superior design & glossy finish.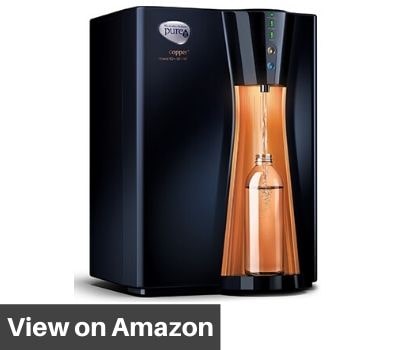 It is available on Amazon India in black color that makes the product more premium. This RO machine can store water with a maximum capacity of up to 8 liters. The input water temperature ranges from 10˚C to 40˚C. The product consumes the power of 60 watts.
8 Liters Water Purifier
Free Installation by brand
It can be placed on both table top and wall mount
It is programmed with 7 purification stages
The water tank is made of solid food-grade plastic, which prevents the water from germs attack. It features Dual water dispensing function. The machine dispenses both RO water as well as RO water with Copper charge.
The latter ensures that your drinking water is not only pure but it is even healthy and copper charged. The machine has smart sensors that activate automatically and will notify you 15 days before the expiration of the germ kill kit.
The sensors ensure that the user is supplied with only pure water. If you don't change the germ kill kit after its dead, the supply of water will be stopped.
The water goes through different 7 stages before it is delivered to you. HUL provides a free installation kit & external sediment filter in the box. This product is perfect for water that has a maximum TDS of 2000 ppm.
This stylish water purifier comes with a 1-year manufacturer warranty. HUL has established its roots all over the country and will serve you to troubleshoot if you will face any issue with the appliance. There is a free demo & installation that is provided by the brand.
12. LG WW182EP 8-Litre India's True Water Purifier
When it comes to top brands that manufacture consumer appliances, LG is one of the biggest leaders in the market. LG not only deals in the best washing machines in India, but it even manufactures premium Water Purifiers.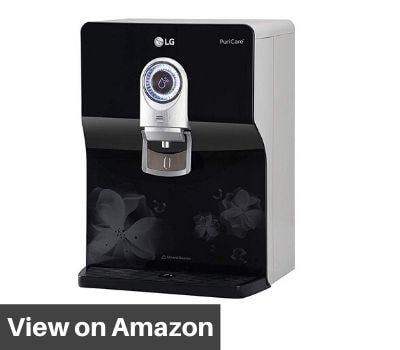 LG WW182EP is a high rated selling product on Amazon India. It comes in an 8-liter variant and has a black color outer body. It comes with a dual protection stainless steel water tank. It has a mineral booster in it, which adds all the essential salt like minerals, potassium, calcium, etc.
Water capacity in water purifier is 8 litre
Stainless steel tank
Features minerals booster
The Brand has three filter candles, RO recovery plus, carbon & ultra-filtration. These candles are fitted inside the RO so that the water gets clean in all prospects. The drinking water should be free from virus and micro-dirt particles.
It works in a way to eliminate all such substances from the water. The machine is a wall-mounted/ table-top appliance, so it can be adjusted anywhere as per the need of the user.
LG provides a 1-year warranty on WW182EP. If you are looking for the Best Water Purifier in India, this could be the right choice for you. You might find this machine a little expensive than others, but it is worth every penny you spend on it.
Best Water Purifiers – Buying Guide
Do you know what is the major factor for ascertaining life on any planet? What is the thing for which ISRO has been hustling to determine life possible on the planet Mars? Yes, you got it right. The answer to both the questions is Water.
You must note that the need for RO purifiers arises when TDS levels in water are 300 ppm or more. As per research 99.3% of places in India are supplied with contaminated water & need purifiers.
Water is an essential factor in life as much as air. Anyone can imagine life without water on any planet. We are blessed to have sufficient water on Earth for our living.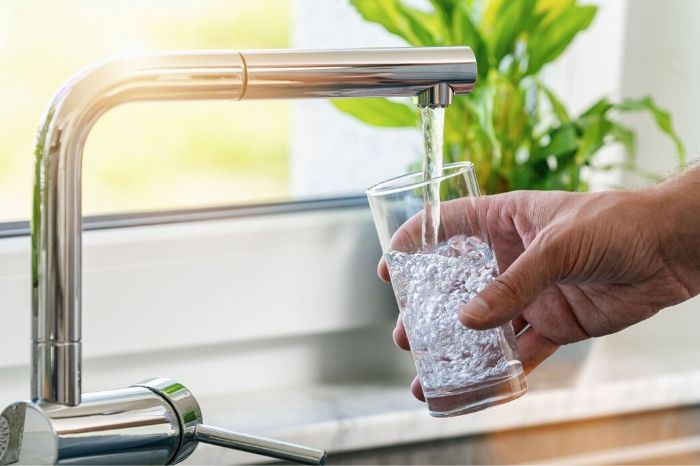 Sources of Water Pollution
Rivers are fresh, clean, and unsoiled when they first flow down from melting peaks of the mountain. On their way, they accumulate salts and minerals from soiled rocks and sand.
These soiled rocks and sand consist of TDS (totally dissolved solids). TDS is full of minerals like sodium, potassium, magnesium, and chlorine also the goodness of nitrates and phosphates.

With every advantage comes a disadvantage, these natural salts even contaminate the water. Not only this, but human activities also contribute to making the water impure.

Human Activities, which pollute the water and make it impure by dumping the industrial waste in water, sewages, releasing dangerous industrial chemicals like lead, iron, arsenic, and mercury.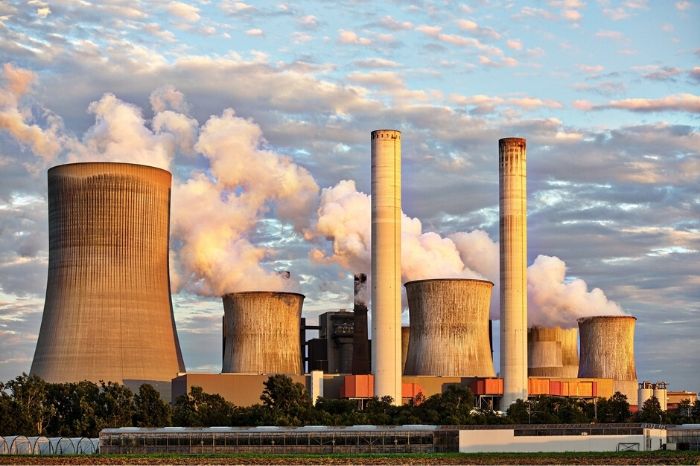 Water Consumption is a basic need for any living organism. One must make sure that drinking water must be pure. Drinking contaminated water can cause you many water-borne diseases like dysentery, cholera, etc.

The basic function for which a water purifier exists is to purify water & make it free from contaminants and purify the levels of impurities and TDS in water. Each filter performs a different function to come over various contamination from the water. Now, we shall discuss various types of impurities in drinking water.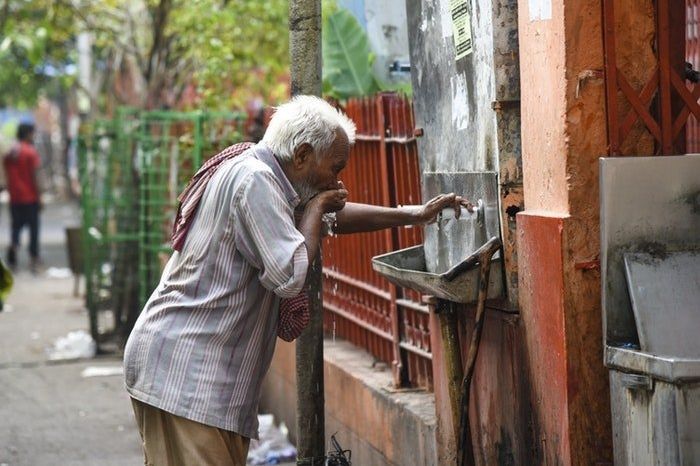 Types of Impurities in Drinking Water
Now, you must be clear that water contains large quantities of salts, which is because of human and natural activities. In the same manner, even groundwater contains a lot of minerals & contaminated salts.
As we go in the coastal areas, contaminated salts increases in the groundwater. In the areas where rivers cant reach, bore wells, dug wells & tube wells are the final options for people living in them.

Water fetched through wells even requires purification because of the presence of a high level of TDS in the form of animal and plants matter. As discussed earlier, TDS contains purities like minerals and impurities like dust particles.

In cities and towns, various organizations like municipalities use chlorine to disinfect water. The usage of chlorine in high amounts can cause diseases to consumers.

Whichever water purifier you use, one thing must be ensured that the particular water purifier must eliminate the impurities and contaminants from the water before final consumption.
To get rid of these contaminants and impurities, advanced technologies like ultrafiltration methods(UVF), Reverse Osmosis(RO), ultraviolet purification(UV) must be used.

All the water purifiers that are listed above under the category of Best Water Purifier in India either uses any one of these technologies or work on all these technologies.
The Acceptable TDS Levels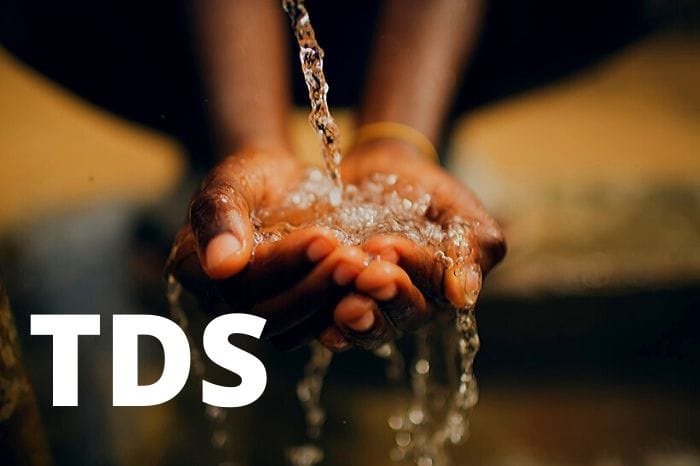 Above we have already discussed the concept of TDS in water. You all might be well aware that the body requires certain minerals and salts to maintain a healthy life. Few of these essential salts come from TDS.

So, one should make sure that all the necessary minerals and salts do not get washed away during the process of purification. TDS is justified in a certain numerical range. The question that might have hit your mind by now is what the TDS range is good & what is not.

Now let us learn about acceptable TDS levels.
In the range 0 to 300 – Very Good
The range between 300 to 600 – Good
Between 600 to 900 – Acceptable
Above 900 and below 1200 – Unhealthy
1200 or Above – Unacceptable
The figures bulleted above are indicative. However, in the case of groundwater and few other water sources TDS values varies from normal values. It usually goes under 900. Considering the given values, you might think that the water is safe for direct consumption. But unfortunately, we advise you to avoid it.
You might come over a situation when the TDS level in the water would range from 0 to 300 which makes the water fit for drinking. In spite of good figures, water may contain a high amount of arsenic or mercury, which does not make it healthy for drinking.
To discard these kinds of impurities from the water, you need the Best Water Purifier in India.
Water Purification Technology Explanation
UV vs RO vs UF
| | | |
| --- | --- | --- |
| UV Water Purifier | RO Water Purifier | UF Water Purifier |
| This purifier needs electricity to work | This purifier needs electricity to work | It can work without current |
| This filter don't have the ability to eliminate dissolved salts | This filter have the ability to eliminate dissolved salts | This filter don't have the ability to eliminate dissolved salts |
| This works well with tap water pressure | This needs a thrust to push the water flow | This works well with tap water pressure |
| This kills all Bacteria and other organisms but it's Dead Bodies remain in the Water | It totally kicks out the bacteria and other organisms from the water | It totally kicks out the bacteria and other organisms from the water |
| There should not be any dirt particles, else UV won't work well | RO has the ability to work, even If the water is dirty | It performs well if the water is dirty |
Factors you must Consider when Buying Water Purifiers
You are advised to go for a water source test from which you consume water before making a final decision of choosing a water purifier for your home.
If you are confused about what to buy, then you must go for a RO+UV+UF filter, which is the Best Water Purifier in India. You must note that this kind of water purifier is a little expensive than the other water purifiers available on amazon.


There are a variety of water purifiers available in the Indian market. Whichever water purifier you want to buy, the main factor that comes at the top is budget. The portion which you have decided to use on the water purifier has a vital role in this. While deciding the purifier, its maintenance, and the filter cost should even be kept in mind.

Go for TDS evaluation Test, which helps to calculate the TDS level in the water.
Conclusion
You have just read about the Best Water Purifiers in India & Water Purifier Buying Guide. We advise you to consider all the factors discussed in this guide before buying any water purifier for your home.
This guide will not only help you to select the Best Water Purifier in India but will even guide you about the technical aspects of a water purifier. We have discussed the major technologies involved in a water purifier for your better knowledge.
Not only this but to make things more clear for you, we have also mentioned the difference between RO, UV & UF.
Thus, in the end, we can say that if you want to buy the Best Water Purifiers in India, select the purifier that works on all the technologies including, UV, UF, RO, TDS controller.
The Water Purifiers given above in this post are a few of the best water purifiers in India. If you have any confusion or query regarding the selection of water purifiers, let us know in the comments below and we will be happy to answer it.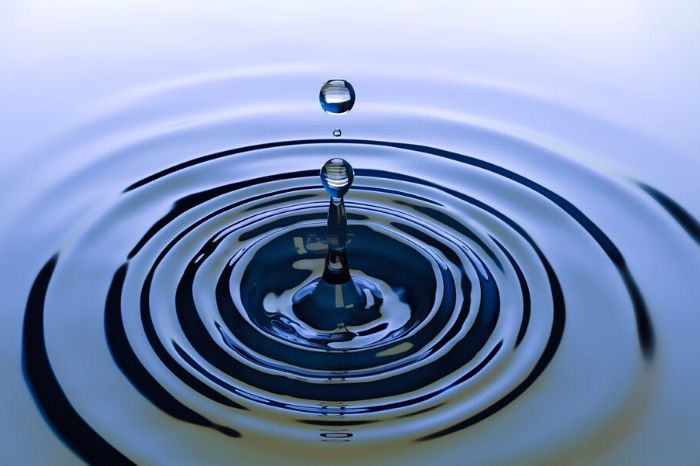 Frequently Asked Questions (FAQ)

– Best Water Purifier
1. What is the total cost incurred annually for the maintenance of water purifiers?
The companies that manufacture one of the Best Water Purifiers in India provide AMC (Annual Maintenance Cost) to the customers. This AMC can be done depending on the budget of the customers. Most of the brands usually charge ₹ 4000 for AMC. We advise you to consult an AMC provider to know the exact price depending on your water purifier.
2. How much quantity of water is wasted by water purifiers?
One of the major limitations of water purifiers, which you cannot ignore is that the water purifiers waste a lot of water. Most of the water purifiers dispense around 650 ml of water for every 1 liter of purified water.

There is a direct relationship between TDS and water wastage. More the amount of TDS in the water, more water gets wasted. Less the amount of TDS in water, less water will be wasted.
3. What are the TDS controllers?
The meaning of TDS controllers goes by its name. A mechanism in the water purifier that can adjust the level of TDS present in the water source to make it fit for drinking purposes.
4. What do TDS Controllers/Moderators do?
RO Purifiers decrease the hardness of the water by 90%. The TDS level of the water source is around 800, the TDS level of the output water, which is feasible for drinking should be around 80. The gap between 800 to 80 is filled with a water purifier.

The water with a low TDS level does not have a pleasant taste. It is essential to have some important salts like minerals and calcium in your drinking water. The TDS machine operates in the same manner.

The device separates the water input into 2 parts, one that goes into the RO through the membrane and other that is filtered through UV and UF. The water that is filtered by UV & UF does not have an impact on the TDS. So, the final water output is a blend of these 2 types of water.
5. Which Water Purifier company is best in terms of providing after-sales services to its customers?
Every brand says that they manufacture the Best Water Purifiers in India. To prove this statement, the brands Put-in their full effort in the form of post-sales benefit. In this era, where an organization becomes a brand by word of mouth. If the organization pulls their socks and deliver good after-sales service, the consumers will surely recommend others.

But the quality of these facilities depends upon many factors like the location, availability of additional parts, pocket allowance, etc. It is advised to search the web for the best company according to your needs and wants.

It is also recommended to have a look over the response of the customers and users to get an actual picture of the company's after-sale benefits, facilities & services.
6. How the wasted water of a water purifier can be re-used?
The wasted water contains maximum toxicants and is not at all safe to consume for living beings.

But you can recycle the waste and reuse it in any form. The rejected water can be used for various purposes like planting, house mopping, cleaning utensils, etc.
7. Does a non-branded water purifier work the same as of a Branded water purifier?
It is never recommended to purchase a non-branded water purifier. It is always advised to keep your health a priority and commit to a branded and trusted water purifier.

Unbranded water purifiers do not come with mineralizer and TDS controllers and thus are not at all trustworthy in terms of quality and can harm your overall health as it can not eliminate toxic substances.

Not only this, but most of the non-branded water purifier manufacturers can't even provide you an optimum level post-sale services. So, it suggests choosing the branded & Best Water Purifiers in India.
8. Is it safe to buy a Water Purifier online?
Yes, If you are looking to buy the Best Water Purifiers in India then you can purchase it online via Amazon. Buying the water purifier online won't only get you a good product range, wherein you can select as per your choice but you will even save some extra bucks.

Many people find it suitable and satisfying in purchasing the product because of the amazing complimentary deals. Buying a water filter online would help you to compare various other water purifiers in terms of features, specifications, technicalities, user reviews, etc.
9. What function does a mineralizer perform in a Water Purifier?
Everybody knows that an RO is capable of removing all the toxicants present in water. Without RO, toxic water can hamper the health of humans, if consumed. But RO not only kills the toxic but even kicks out essential nutrients present in the water.

Elimination of these essential nutrients makes the cleansed water less nutritious. Thus, now RO's have an additional filtration function, which adds back the lost nutrients in the purified water making it suitable to consumption.

This additional step also helps in sustaining the pH balance of purified water. The name of this filter varies from brand to brand. For example – Aquaguard has named its filter as 'mineral guard' that works on the same technology.
10. Which is better among ABS plastic & stainless steel tank?
The water tanks in the water purifier are the main part of the product. As the tank can hold the capacity of at least 8 liters which can go up to any random figure as per the product you choose. So, the tank material has to be of solid and premium quality.

Therefore, very durable and hard material must be installed to handle the weight of both the water and the machine.

ABS is a kind of thermoplastic polymer that doesn't face any issue in facing temperature fluctuations. It is a kind of eco-friendly material that is recyclable and not like the thermoset plastics this is also non-toxic and that is why these are best suited for making the water storage tanks.

Steel is bulkier in comparison to ABS plastic, moreover, the ABS plastic is more strong and non-toxic in comparison to steel. They can also bear high-temperature changes.

These are also very cheap in means of maintenance which is required by the steel tanks. These are the reasons why you should preferable ABS plastic in comparison to the steel tanks.
Also Read: